It's now in the public domain that two state agencies are complicit in the encroachment of Nairobi National Park by Grain Bulk Handlers Ltd and Compact FTZ Ltd, according to a story filed by the Star Newspaper.
The document obtained by the said publication indicate that the Kenya Wildlife Service and the Kenya Railways Corporation were aware of the construction of godowns and warehouses between the Standard Gauge Railway and the Nairobi National Park.
Tourism Cabinet Secretary had issued an order warning of the encroachment of the park by the private developers. The order was issued on august 6,2019.
The publication reports that the boundary of the park wasn't in contention but the developer decided to slice the plot and enlarge the silo against the set guidelines.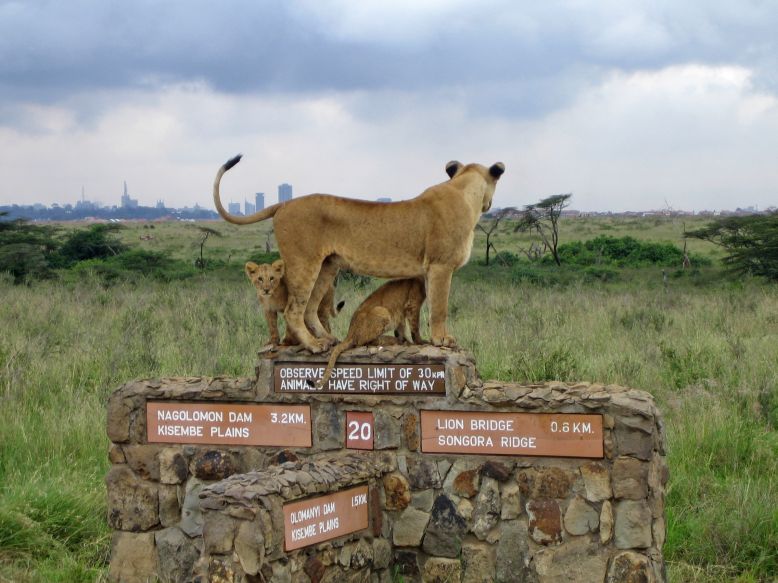 The boundary demarcated was not in contention as a survey had jointly been conducted by KWS and KRC in May 2019.
The team found that Grain Bulk Handlers Ltd and Compact FTZ Ltd had encroached on the park by 5.7 acres.
"The developers leased the land bordering the park from KRC and that prior to construction KRC had marked the project area to them erroneously including park land," the team established and pointed an accusing finger at KRC for misleading the developers by using the park's electric fence as the boundary.
The construction of the container depot is ongoing. Compact tried to align their works within the KRC land. It still uses the encroached park area as a road.
The Grain Bulk Handlers Limited is erecting 24 silos and shared with the team its development design of three rows with eight silos each.
"The team observed that two of the already developed conveyor belt maintenance entrances are partially encroaching on the park by three metres in addition to a 9-metre service road and a 1-metre space required for drainage works.
More updates, follow this link
https://www.the-star.co.ke/news/2020-06-14-how-private-developers-found-their-way-into-nairobi-national-park/